SERIAL SWITTCHGEARS IN THERMOSETTING HOUSINGS
SERIA ECO
ECO SERIES includes a group of products constructed on the basis of our many years of experience. The switchgears of this series have been equipped with a new snap-in bracket and devices insulating covers. The switchgears are made entirely of galvanized steel sheets.
METAL HOUSING SERII ECO
FUSED FLUSH-MOUNTED FUSE SURFACE-MOUNTED
SWITCHGEARS RP SWITCHGEARS RN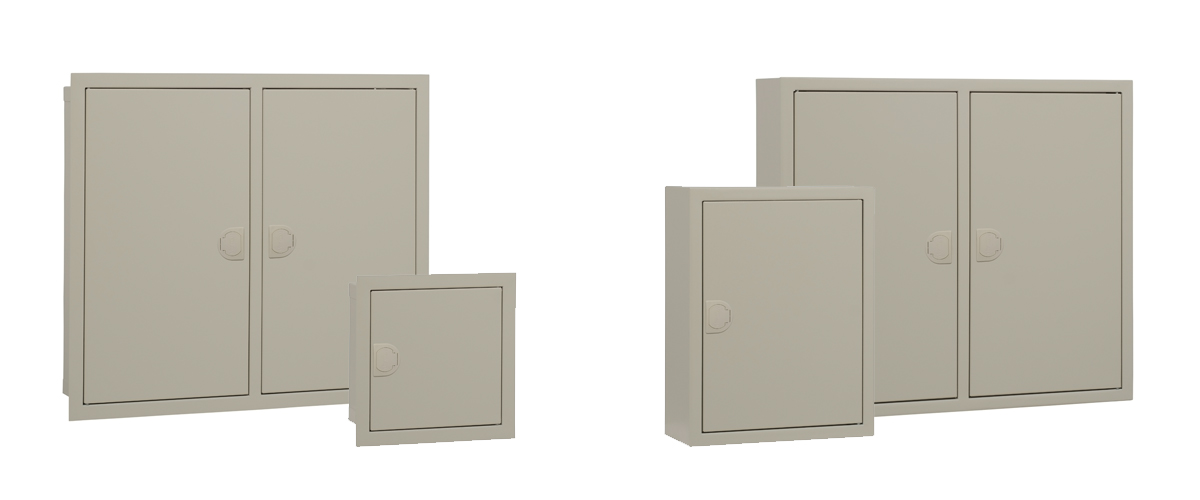 CONSTRUCTION SWITCHGEARS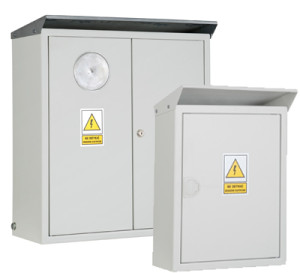 INNOVATIVE SOLUTIONS SERII ECO
EXECUTION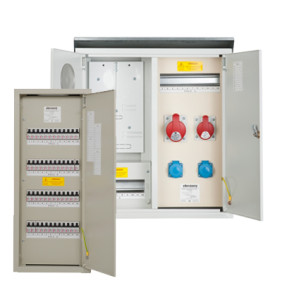 The presented products are made of steel sheets with a thickness of 1 to 2 mm, additionally protected against corrosion by electrolytic galvanizing. The switchgears are powder coated using the electrostatic method. Due to the variety of products, we use several colours in series. We offer standard switchgears in two colours: white smooth RAL 9010 and beige in the RAL 7032 structure. By adding another colour, we have also introduced a new design, referring to current trends. We have rounded out sharp edges, widened the switchgear frames and introduced additional slanting bolts definitely improving the aesthetics of the switchgears.
MANY TYPES OF LOCKS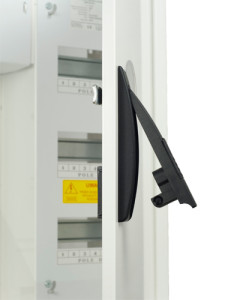 A new snap-in holder is an important element improving the aesthetic and functional values ​​of the switchgears. It plays the role of a basic closing by blocking the door. It is a handle that facilitates their operation and gives the possibility of mounting many types of locks, at the same time protecting them against the influence of external factors.